Sales
We pride ourselves on uncompromising customer satisfaction.
Lenovo Servers...
Configuration flexibility makes LENOVO SERVERS highly adaptable. Internal expandability allows it to grow with your business demands over time, so you get excellent investment protection—better total cost of ownership and better return on investment. Installation and upgrade are a cynch with tool-less access to 95 percent of all customer replaceable parts. Grow from 5 non-hot-swap SATA drives and 2 built-in NIC ports to 32 hot-swap drives, hardware RAID, and multiple 10 Gb NIC ports in a snap. Your small business can initially invest in TD350 to support simple file/print with applicable hosting, and then easily scale to support more complex business analytics and large databases.
Lenovo Workstations...
Powered by Intel® Xeon® processors and NVIDIA® Quadro® graphics, Lenovo workstations deliver superior performance, reliability, and usability. Whatever your professional-strength needs, we create the tools relied upon by industry leaders—from architects, product designers, financial traders, medical/research professionals, to software designers and engineers.
Lenovo Laptops...
Computing with enterprise-class features for the most demanding mobile workstation use, including professional caliber displays, epic battery life, ISV certifications, and optional touchscreen.
Lenovo Tablets...
Android:
All your favorite apps, games, books, movies, music and productivity tools in one place: the Google App Store is one of the most popular digital media distribution platforms out there with over one million available apps
Windows:
Make your Start screen your personalized home with news, weather, social networks and your favorite apps. Customizable colors and backgrounds and four different sizes of tiles make your machine as unique as you are.

Lenovo Warranty...
We recommend Lenovo's Three-Year Warranty with each new purchase.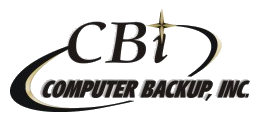 24695 Canal Road
P.O. Box 1857 for Mail
Orange Beach, AL. 36561
T: 251.968.7322
F: 251.968.8475
Open Monday through Saturday
8 AM - 5 PM
Payment Methods:
Cash, Visa and MasterCard